---
本文
The "Delivery Taxi" Service brings your take-out food to you!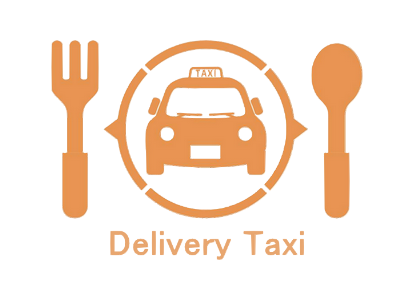 In response to COVID-19 situation, many restaurants in Nobeoka are offering take-out. To support the restaurants, Nobeoka City collaborated with local taxi services and started the "Delivery Taxi Service" to deliver take-out orders to customers.
Participating Restaurants: (Information in Japanese)
Time period:
April 28th, 2020 to Jun 30, 2022
How to use the service?
Contact the restaurant to place your order.
Please include your name, address and phone number in the order.
The restaurant will prepare your order and contact a taxi for the delivery.
When the taxi arrives, please pay the taxi driver the fee for your order and delivery. Nobeoka City is subsidizing the delivery fare with up to 1550 yen each delivery. (This is the base fare for using a taxi for about one kilometer.)
In general, you can pay only with cash. In case of some restaurants, you can use the Miyazaki Prefecture Premium Food Coupons

<外部リンク>

to pay for the order. (*The delivery fare is not included in this case and must be paid separately in cash.)
If possible, please try to pay the price for your take-out fee exactly.
If you live in a building with more than 3 floors, please come to the first floor to pick up your order.
Fee: Price of your order + delivery fee – up to 1550 yen
Please note that the taxi delivery price may change, depending on crowded roads (longer delivery time) or time of delivery (for example, 20% up at night/early morning.)
"Nobemeshi" - Nobeoka Take-out Information Homepage (Japanese only)<外部リンク>